Here's four reasons why you should go to France on your next holiday...!
Choosing a family holiday can be a real joy, but also hard work! With so many countries and types of holiday to choose from, we really are spoiled for choice. Sometimes having too many options can leave us feel daunted. It may even stop us from every making a decision. Where to begin?
Well we think France is a good place to start. France is the world's number one travel destination, with 89 million visitors each year. This is seven million more visitors than Spain (the second most popular destination) and 12 million more than the USA (the third most popular tourist destination). So, what is it about France that makes it so popular? Any why should you choose France for your family adventure holiday this summer?
1. Natural beauty. Well, Paris is of course a leading attraction in France. But there are many more reasons why so many people travel to France. When it comes to natural beauty, France can rival just about every country on this beautiful planet. There's the old harbour towns of Normandy, the picture postcard gorges in the Ardeche, South of France, the patchwork fields of the Loire Valley, the enchanting Dordogne Valley, mountain resorts and endless stretches of magnificent coastline…
2. There is history everywhere. France is steeped in history and its etched in every street corner. Visit beautiful Bayeax, for example and see the Bayeax tapestry as well as its old cobbled streets and French charm. On the 90th anniversary of D-Day, visit the D-day Landing beaches and learn more about this monumental time in history at the Arromanches 360 Cinema. Explore the many castles, old villages and towns or the pre-historic cave drawings of Lascaux in the Dordogne region.
3. The food and wine is mouth watering. Everyone knows that French cuisine is some of the best on this earth and every region of France has its own specialities. Visit one of the many boulangeries, see for yourselves how they make Goats Cheese, eat lots and lots of fresh baguettes with the stinkiest cheese you can find in the local towns and sample one of the many enjoyable bottles of local wine you can find for as little as 2 euro's!
4. Adventure is everywhere. With so much natural beauty, France is a haven for families seeking an adventure holiday and lots of fun activities. Whether you want to paddle the Ardeche River in the South of France in a canoe, try stand up paddleboarding on a beautiful lake in the Dordogne, rock climb in picturesque Normandy, or enjoy a fantastic high ropes course in the trees overlooking the Chateau du Valle in the Dordogne, there's so much on offer here. Combine these family friendly activities with the history & culture that France has to offer and then suddenly this isn't just the best holiday spot in the world, it's your best family holiday ever. Explore our range of family adventure holidays in France and find out why this could be the holiday for you.
About Acorn Family Holidays
Acorn Family Holidays is a small & friendly, ABTA bonded family company and has been operating since 1982. We have three exciting family activity holidays in France which includes our Ardeche Adventure in the South of France, Dordogne Adventure and Normandy Adventure & Discovery. Our holidays include a wide range of exciting adventurous activities from kayaking to high ropes, keeping everyone busy and having fun each day as well as the chance to explore the local area and soak up the culture of France. Evening entertainment is included, as is accommodation, food and transport (coach holidays only). Our family adventure holidays in France are also hugely sociable with our centres set up to bring like-minded UK families together, with many families making life-long friends.
Explore our French Family Adventure holidays and find out more about this number one family holiday destination. It's not surprising that 89 million people choose France for their holiday each year.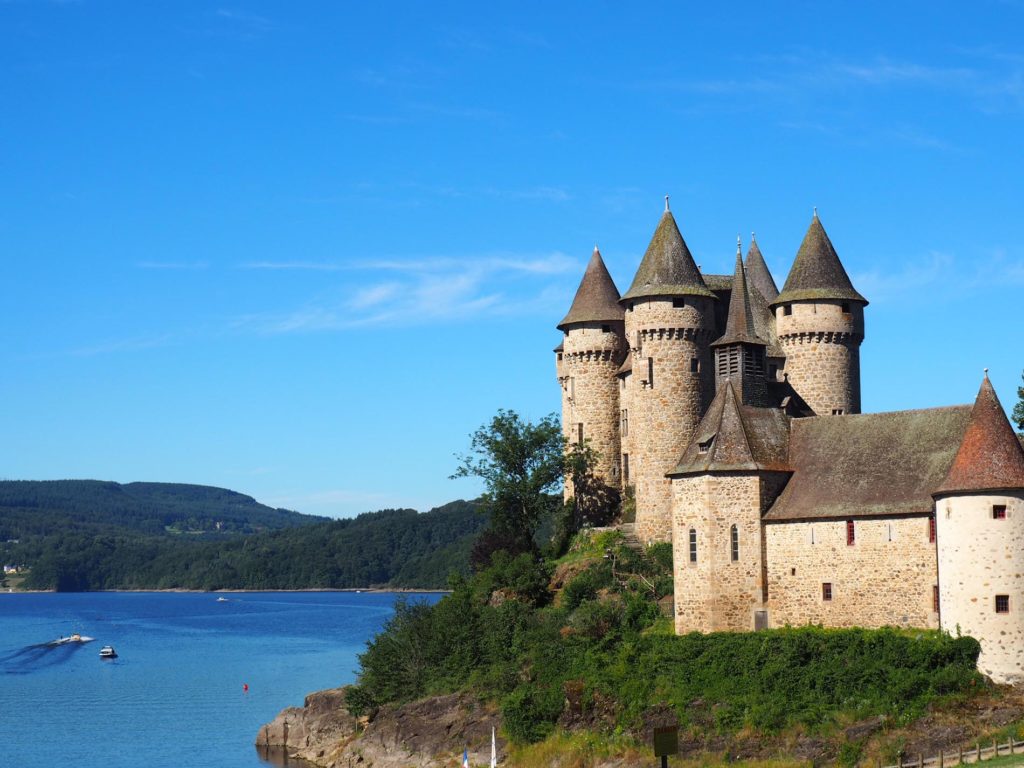 Ardeche Adventure, South of France
Canoeing with your family in the 'Grand Canyon of Europe'
On-site swimming pool, beach area and cafe bar
A range of exciting outdoor activities from climbing to kayaking
Private, pre-erected family camping village